Before COVID19 turned the travel industry on its
head, the majority of customers enjoying the exclusive and
culturally rich specialist tours offered by Scotland's Celtic
Compass were American.
Today that has changed, and the company
is now looking to the UK's domestic market and has developed two
very special retreats designed for those who want to get away from
everything, forget COVID19 for a week, and give their creativity a
much needed boost.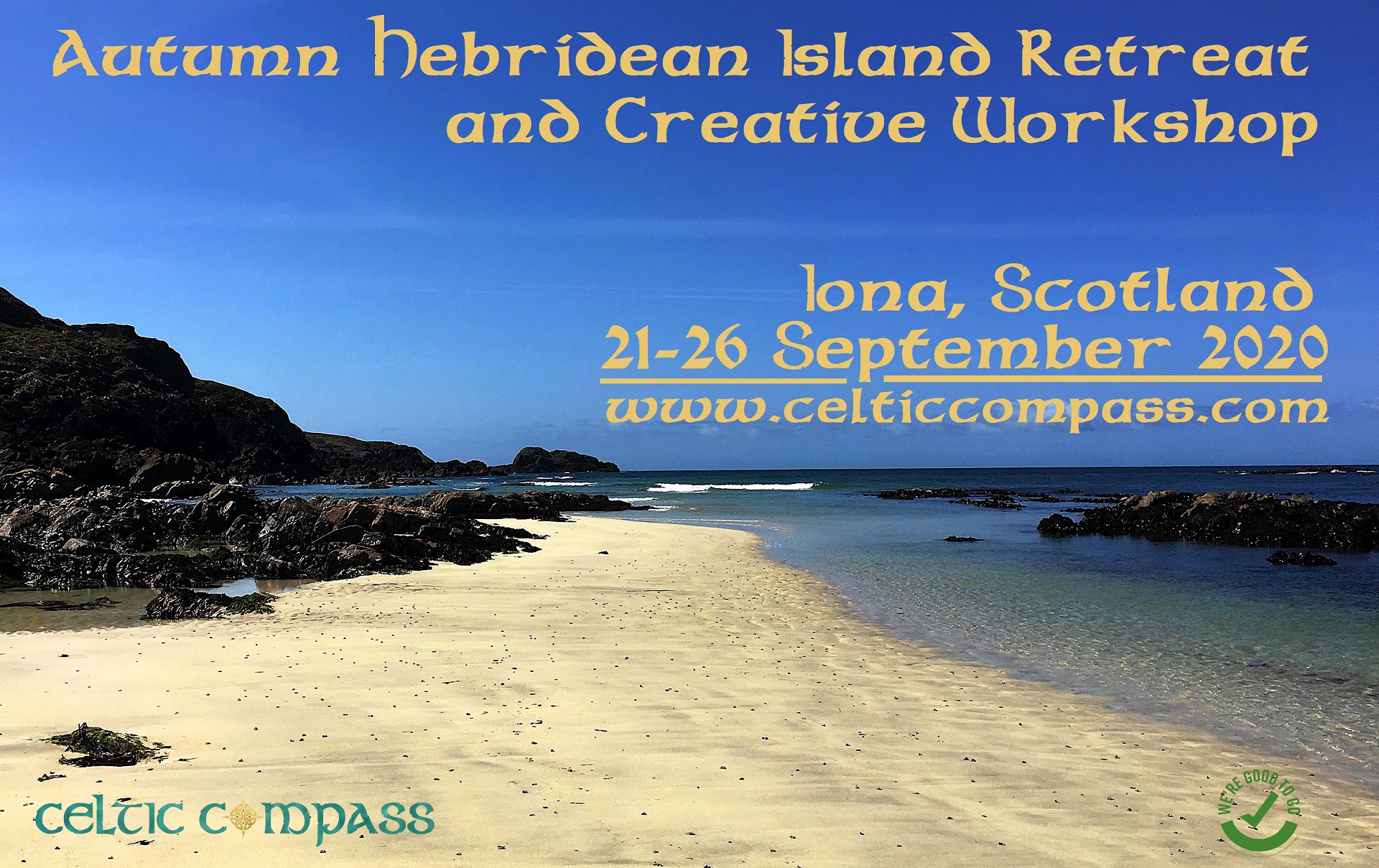 To find out more, Steven Howard of
TravelNewsAsia.com spoke with Sarah Ewing, Founder of Celtic
Compass, on 30
August 2020.
In the interview, filmed over the internet, Sarah tells us how the company has been impacted by
COVID19 and why she thinks that the UK domestic market will be
interested in the retreats the company offers.
Sarah tells us when and where the first, the Hebridean
Creative Retreat, will take place, why numbers have been limited,
which hotel they are working with, and how they will implement the
required social distancing rules and regulations.
You will also learn what guests can expect from
the retreat, which experts will be taking part, and where she plans
to organise the second retreat. All that and much, much more in
the video and podcast below.
Celtic Compass and The Hebridean Creative
Retreat – Interview with Sarah Ewing
PODCAST
Editor's note:
My apologies that the audio and visual quality in this video interview
are not up to the same HD quality that they normally would be. This is the
seventh in a
series of video interviews conducted over the internet. Hopefully it won't be too
long until we are once again conducting exclusive video interviews
in person, but for now we have to make do with what we have. Thank
you.
See also:

Celtic Compass and The Hebridean Creative Retreat – Interview with
Sarah Ewing,

Emerging Travel Trends in Asia Pacific – Interview with Frank
Trampert and Todd Arthur of Sabre,

Belmond Hotels in Asia Pacific – Interview with Iain Langridge, MD,

How's Business in Siem Reap? Interview with GM of Courtyard by
Marriott, Ms. Ashley Lai,

Churning a Dream into Reality – Interview with CEO of Laos Buffalo
Dairy, Susie Martin and

Airports, Air Travel and COVID19 – Exclusive Interview with SITA's
President of Asia Pacific, Sumesh Patel.
See latest

Travel News,
Video
Interviews,
Podcasts
and other
news regarding:

COVID19,

Scotland,

Visit Scotland,

Celtic Compass,

Sustainable,

Wellness.