Thai Airways has confirmed plans to operate three
repatriation flights between Bangkok and London Heathrow.
The
Thai flag carrier has already operated three
repatriation flights from London Heathrow, but this is the first
time that the airline will also carry UK nationals stranded in
Thailand back home. Previous flights have left Bangkok without
passengers.
Three special flights to London will be available
to those who wish to return to the UK such as Thai students
returning to school or university, UK
residents, and businessmen.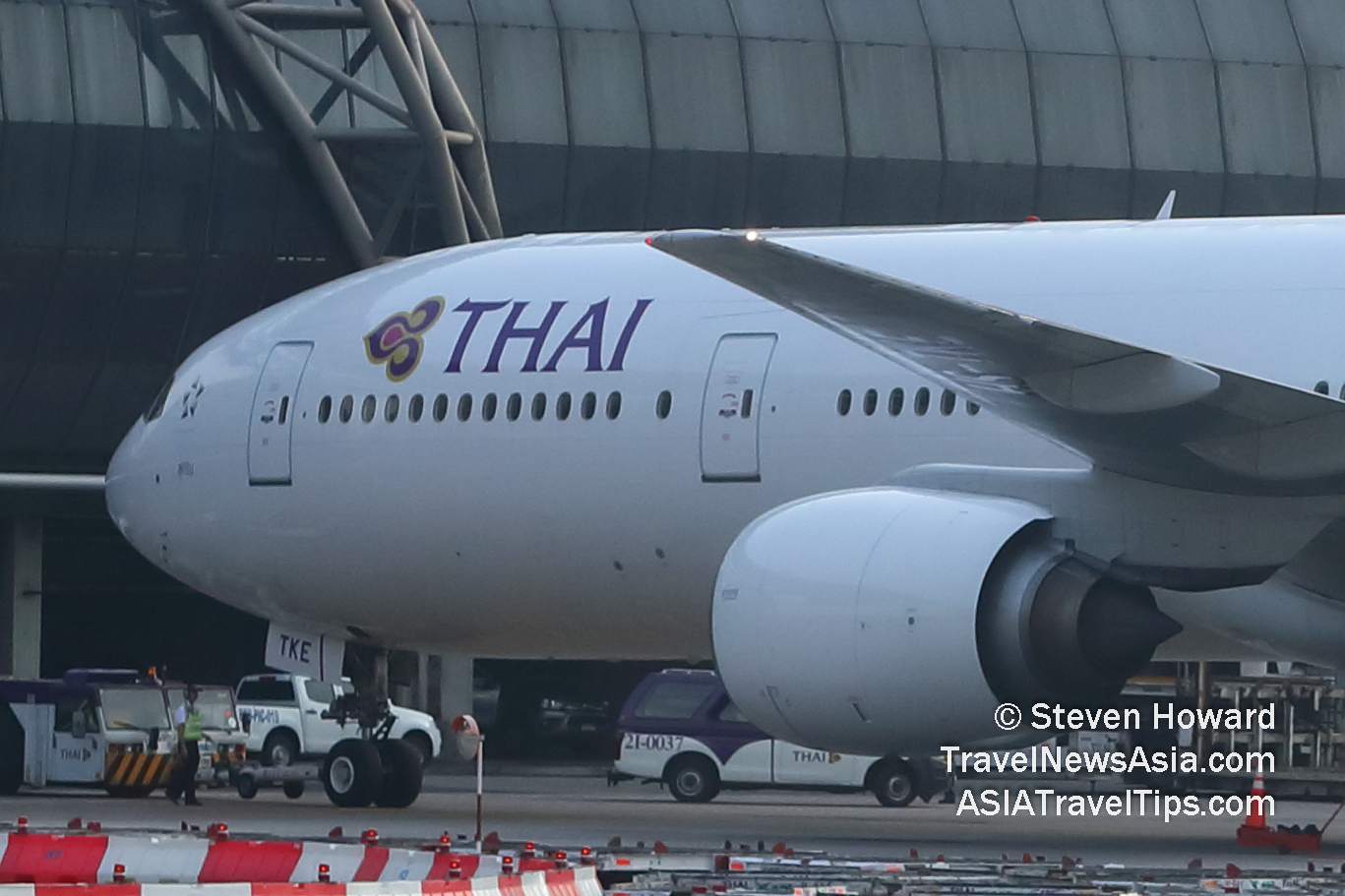 Flight TG916 from Bangkok to London is scheduled
to
depart from Suvarnabhumi on 9, 16, and 23 August 2020 at 12:50 and
arrive at London Heathrow at 19:10 hours.
Stranded Thais in the UK will
fly be able to fly back on the return leg from London to Bangkok.
That flight, TG917, is scheduled to depart
Heathrow on 9, 16, and 23 August 2020 at 21:00 arriving at
Suvarnabhumi airport at 15:00 the following day.
According to current COVID19 preventive measures
imposed by the UK and Thai governments,
passengers arriving in the UK and Thailand must self-isolate and
quarantine at their own expense for 14 days respectively.
Travellers should check with the authorities and the airline for
the very latest departure and entry requirements.
In pre-COVID19 times, Thai Airways would operate
two flights per day between London Heathrow and Bangkok in the
northern winter schedule, one with an Airbus A380 and the other a
Boeing 777. The airline suspended all international flights in
March 2020 and is currently hoping to gradually resume services in
September, at the earliest.
See latest

Travel News,
Video
Interviews,
Podcasts
and other
news regarding:

COVID19,

Thai Airways.