In April 2020, SIA Group's
airlines recorded a 99.6% year-on-year decline in revenue
passenger kilometres (RPKs), as travel demand continued to be
severely impacted by the COVID19 pandemic.
Overall passenger capacity, measured in available
seat kilometres (ASKs), was down 96.3%, whilst the passenger load
factor (PLF) fell to 9.1%.
SIA's capacity was 95.5% lower compared to last
year's, with only a skeletal network in operation connecting
Singapore to 14 cities. Passenger carriage declined 99.5%,
resulting in a PLF of 9.3%.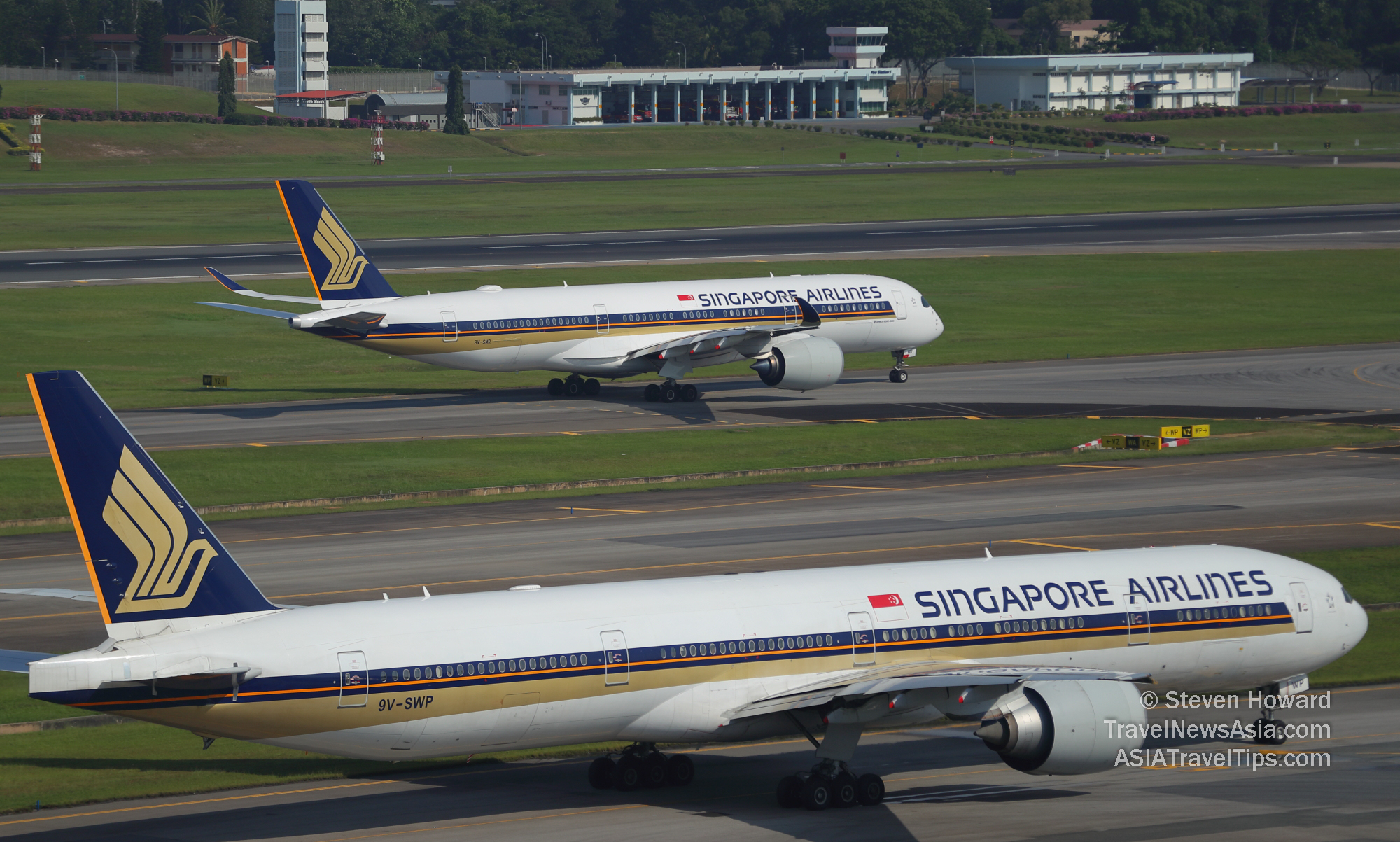 SilkAir's passenger carriage decreased by 99.8%
against a 99.6% cut in capacity. PLF declined to 34.1%. During the
month, SilkAir ceased operations across the network except for
flights to Chongqing.
Scoot's passenger carriage declined 99.9% against
a contraction in capacity of 98.0%, which led to a PLF of 5.9%.
During the month, Scoot temporarily ceased operations to Southeast
Asia, West Asia and Europe, while maintaining flights to Hong Kong
and Perth.
Cargo load factor (CLF) was 17.5 percentage
points higher as the capacity contraction of 64.7% outpaced the
54.1% decline in cargo traffic, measured in freight tonne kilometres
(FTKs). Capacity contraction would have been much
greater, save for the deployment of passenger aircraft on
cargo-only flights. All regions registered improvements in CLF.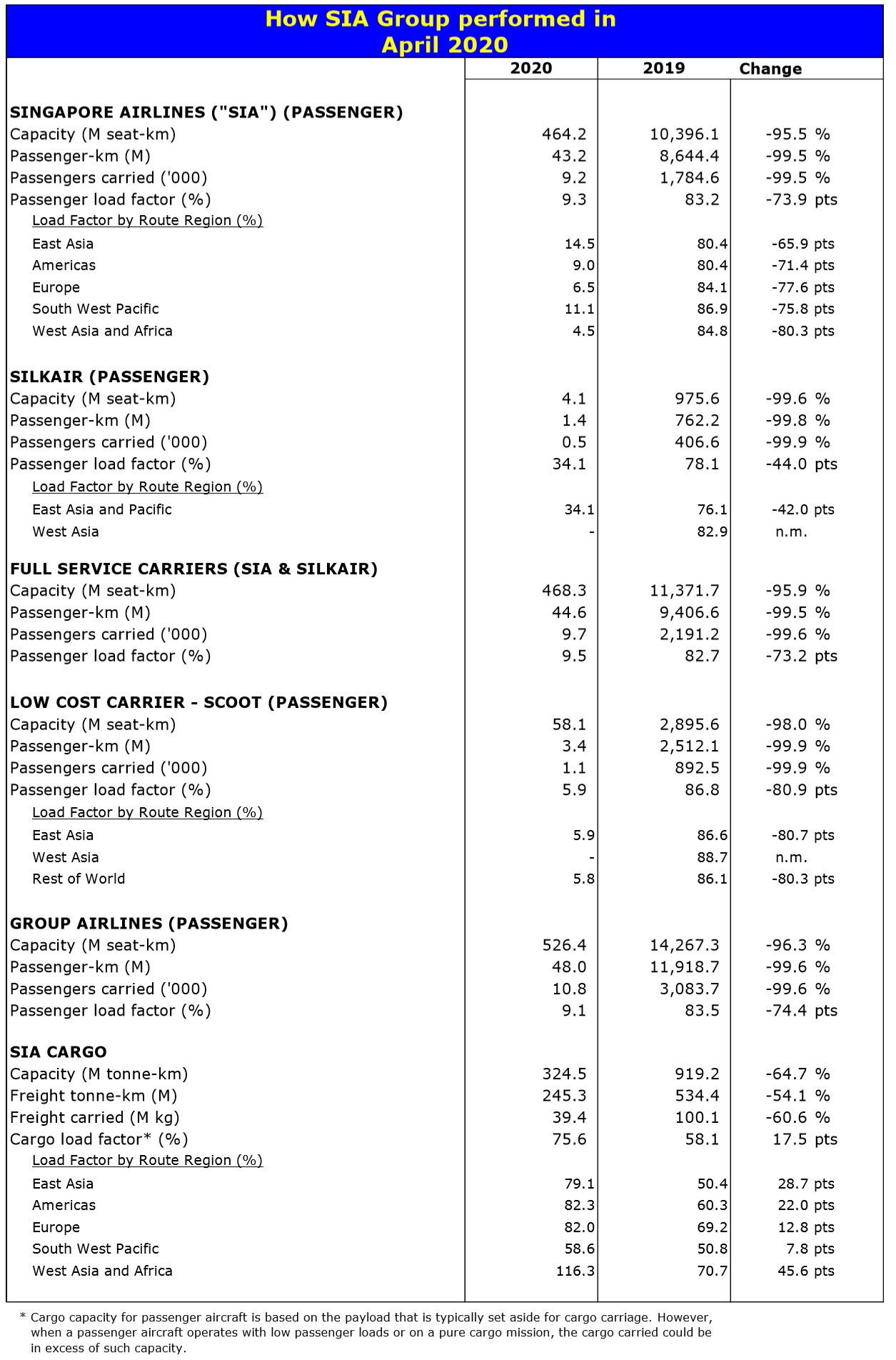 See latest

Travel News,
Video
Interviews,
Podcasts
and other
news regarding:

COVID19,

Changi,

Singapore Airlines,

SIA,

RPKs,

ASKs,

FTKs.