Marriott has expanded its portfolio of hotels in
Indonesia with the opening of the Sheraton Belitung Resort.
Belitung Island is a part of Bangka Belitung
Islands Province, located off the eastern coast of Sumatra.
The 169-room
hotel, located within a wildlife reserve, is surrounded by over 100 small islands
and is home to over
1,000 different types of flora and fauna, allowing guests to spot
the Karamunting flower which only grows in Belitung, or the
Tarsius, one of the smallest primates that can only be found on
some islands in Southeast Asia.
The
hotel is located 45-minutes away from H.A.S. Hanandjoeddin International Airport and a short drive away from
the Black Rocks Golf Course, and the coast of Tanjung Kelayang –
known as the heart of Belitung.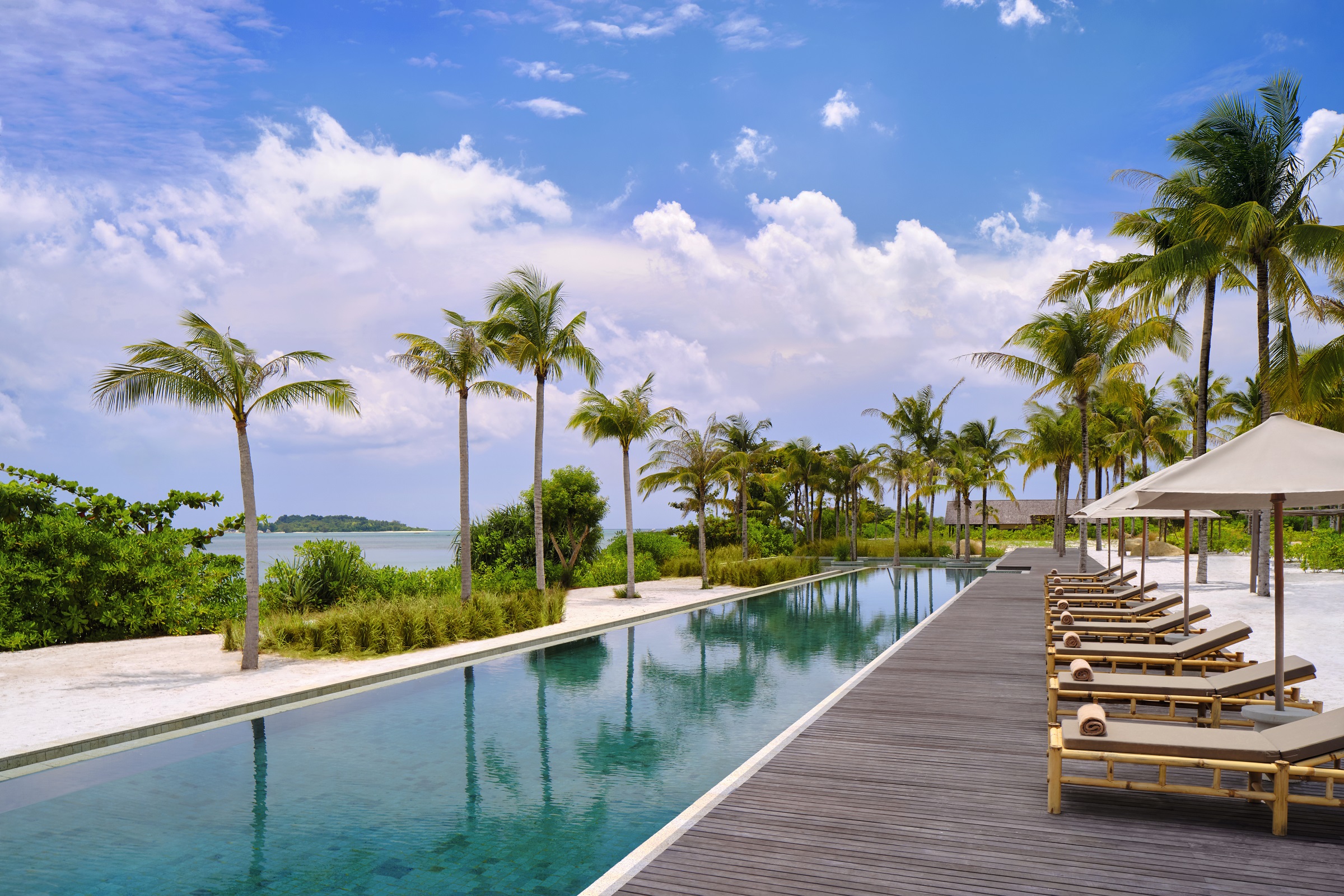 "We are delighted to be
opening the Sheraton Belitung Resort, which is the 8th Sheraton
branded hotel to open in Indonesia," said Rajeev Menon, President,
Asia Pacific (excluding China), Marriott International. "Sheraton
is Marriott International's most global brand, and this opening
marks another exciting moment in the continued brand expansion across Asia Pacific. Belitung is one of Indonesia's best kept
secrets, and the arrival of Sheraton Belitung Resort will only
enhance its appeal as a destination for couples and families alike
to enjoy this paradise together."
Rooms offer ocean, lagoon or garden views, and
feature 55-inch LCD televisions, high-speed wireless
internet, and motion sensors, which automatically activate and deactivate
the AC when guests enter or leave the room.
The resort has 3
F&B outlets. Located on the beachfront is Island Restaurant
all-day-dining restaurant that offers a spread of international and local delicacies including Gangan and Mie Belitung, two island favourites. Seafood Market
Restaurant features long dining tables made from driftwood where
guests can enjoy the freshest catch of the day directly from the
local fisherman. Blue Lagoon lounge and bar is an ideal spot for
guests to enjoy locally inspired cocktails and light bites with ocean views.
The Sheraton Belitung Resort also features 7,480
square feet of event space, a 24-hour ffitness centre, an outdoor
infinity pool, a spa and a kid's club with educational programming.
"We are thrilled to open
the first five-star hotel in Belitung, and to welcome local and
international travellers to discover Indonesia's hidden gem with
Sheraton Belitung Resort," said Yvonne Wan, General Manager. "We
look forward to creating memorable stay experiences for our guests
that bring to life Sheraton's signature hospitality initiatives,
with a green conscience."
See latest

Travel News,
Video
Interviews,
Podcasts
and other
news regarding:

COVID19,

Marriott,

Sheraton,

Indonesia.