Qatar Airways will resume daily flights to London
Gatwick later this week.
Starting 20 August 2020, the airline will operate
the route with Boeing 787 aircraft featuring 22 seats in Business
Class and 232 seats in Economy Class.
The resumption of London Gatwick services
will see the Qatar Airways' UK operations expand to 45 weekly flights
to four gateways in the UK with the following weekly operations:
Edinburgh (thrice weekly flights);
London
Gatwick (daily flights);
London Heathrow (thrice daily flights);
and
Manchester (two daily flights).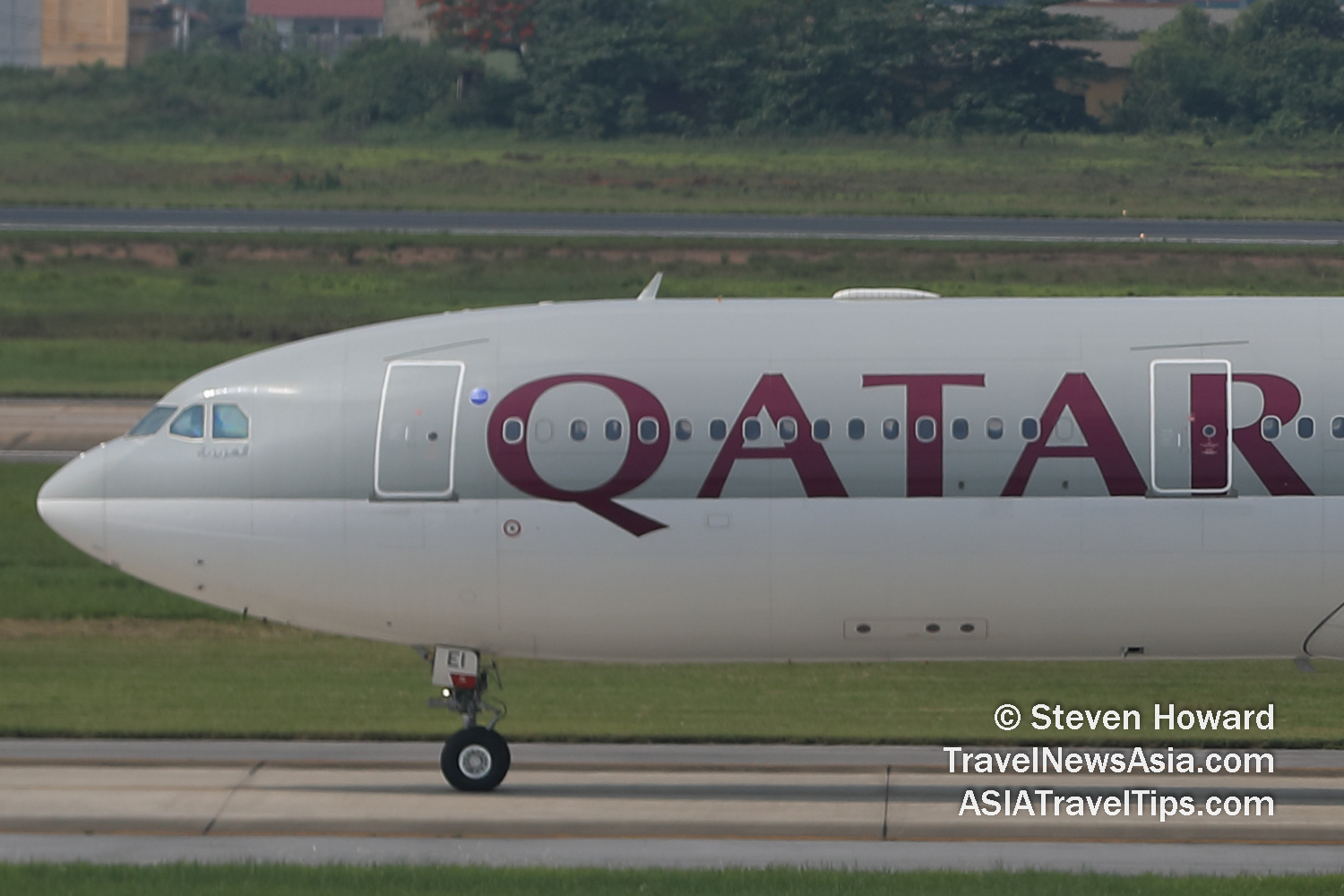 Gatwick Airport CEO, Mr. Stewart Wingate, said,
"We are delighted to welcome Qatar Airways back to Gatwick after
what has been a challenging time for the whole industry. To be
able to offer Gatwick passengers the opportunity to fly to Doha – a
fantastic city in its own right and a gateway to destinations
across Africa, Asia-Pacific, the Middle East, Australia and New
Zealand – is another positive step in the recovery process.
Alongside our airlines, Gatwick has implemented a number of extra
measures to keep both passengers and staff as safe as possible
travelling through Gatwick, which is helping to rebuild public
confidence in air travel."
Qatar Airways Cargo currently operates eight
freighter per week to London Heathrow and London Stansted in the
UK. During the pandemic, the cargo carrier operated a large number
of charters and freight-only passenger aircraft to the UK to
support British exporters and transport essential medical supplies
and PPE to the region.
With the resumption of passenger flights to
London Gatwick, Qatar Airways Cargo will operate 74 weekly flights
to the United Kingdom, providing more than 1,400 tonnes of weekly
cargo capacity each way.
Qatar Airways Group Chief Executive, Mr.
Akbar Al Baker, said,
"We are very pleased to resume flights to London Gatwick … The UK is a very important strategic market for
Qatar Airways, and we are proud of our repatriation efforts
to-date including never stopping services between the UK and Doha
that have helped bring over 200,000 passengers home. The
resumption of London Gatwick services is a significant indicator
of the resilience of the UK travel market, and we look forward to
resuming more of our UK destinations to support the recovery of
tourism and trade in the region."
Passengers on all Qatar Airways flights are
required to wear face shields in
addition to face coverings/masks.
See also:

How's Business in Myanmar? Interview with Torsten Edens, SVP of
Memories Group and


Airports, Air Travel and COVID19 – Exclusive Interview with
SITA's President of Asia Pacific, Sumesh Patel.
See latest

Travel News,
Video
Interviews,
Podcasts
and other
news regarding:

COVID19,

Qatar Airways,

London,

Gatwick.