Inmarsat's GX Aviation inflight broadband is now
available on 100 of Qatar Airways' aircraft.
The service, which is being rolled out across Qatar
Airways' fleet of Boeing 777 and Airbus A350 aircraft, has become
a popular addition to the airline's in-flight entertainment, allowing passengers to seamlessly browse the internet,
stream videos, check social media, and shop online during flights.
Qatar Airways passengers receive one hour of free
access to GX Aviation on equipped flights, with the ability to
purchase full-flight access if more online time is needed.
The
service, marketed as 'Super Wi-Fi' by Qatar Airways, has been used
by millions of the airline's passengers since 2018, when it became
GX Aviation's launch customer in the Middle East and North Africa
(MENA) region.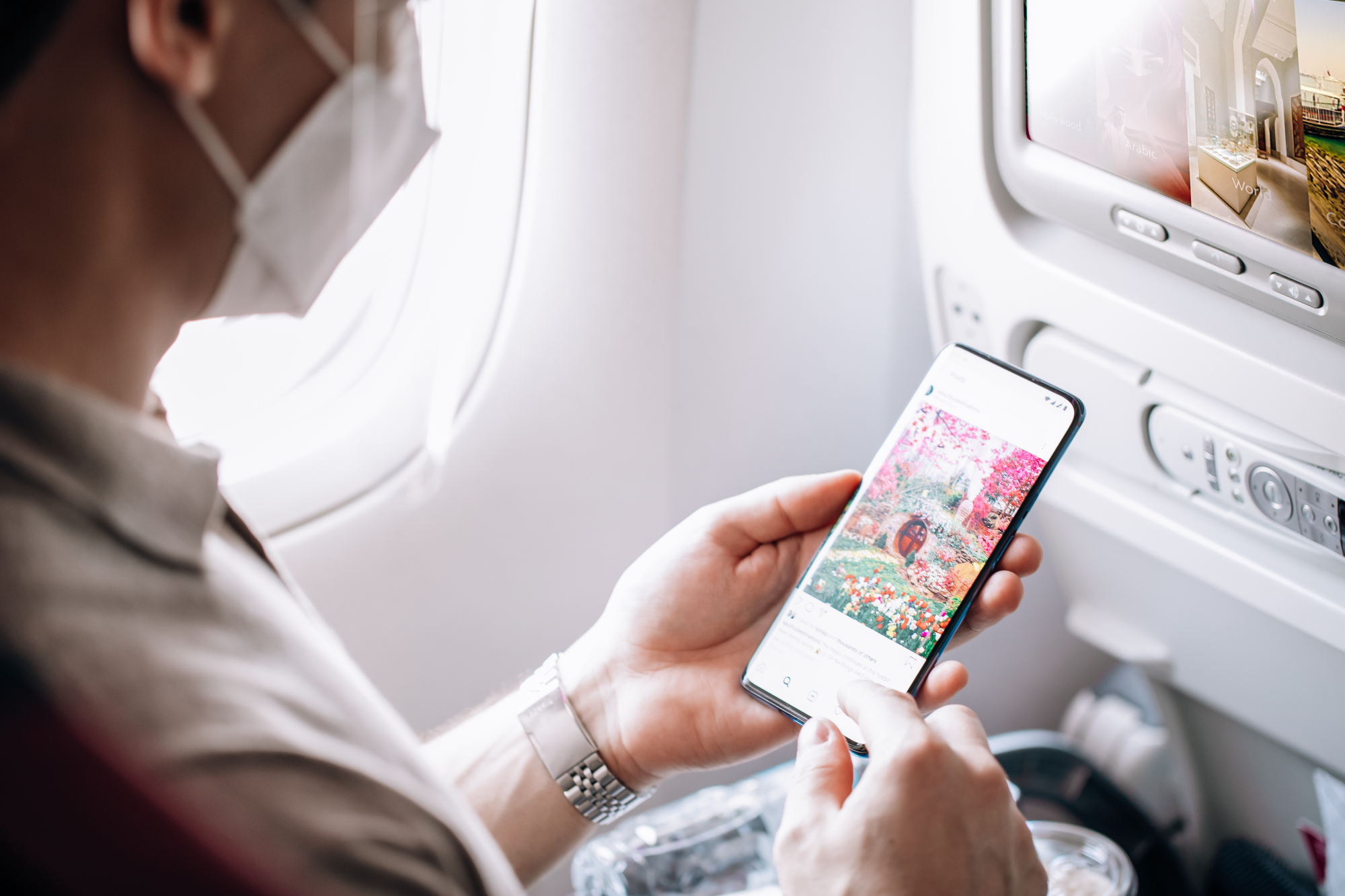 According to Qatar Airways' website, unlimited Super Wi-Fi can be pre-purchased during
online check-in at a discounted rate of USD 8 or during the flight
for USD 10. Terms and conditions apply.
Mr.
Akbar Al Baker, Qatar Airways
Group Chief Executive, said, "As a leader of innovation within the
global aviation industry, Qatar Airways already operates one of
the youngest and most technologically-advanced fleet in the skies.
Where other airlines are reducing their Wi-Fi offering, Qatar
Airways is expanding it. With connection to our loved ones and
friends now more important than ever during these challenging
times, we are delighted to work with Inmarsat and its GX Aviation
technology to bring high-speed Super Wi-Fi broadband to passengers
on board our fleet as part of Qatar Airways' exceptional five star
service."
Qatar Airways' passengers will benefit from major upcoming enhancements to Inmarsat's GX
network, with additional capacity being introduced by seven new GX
payloads scheduled to launch in the coming four years,
representing a transformative step-change in inflight broadband
capabilities. This includes the entry into service of GX5 later
this year over the Europe and Middle East region. The GX7, 8 and 9 satellites, which feature thousands of
dynamically-formed beams that direct capacity over high-demand
areas, will follow soon afterwards with the innovative new GX10A &
10B Arctic payloads, which will be the only broadband satellite
service dedicated to this region and a perfect match for Qatar
Airways aircraft flying in higher elevations and across the
Arctic.
See latest

Travel News,
Video
Interviews,
Podcasts
and other
news regarding:

COVID19,

Inmarsat,

GX Aviation,

Qatar Airways.