Qantas has unveiled plans to outsource its ground
handling operations at the 10 Australian airports where the work
is done in-house.
If the airline goes ahead with the idea it could
impact up to 2000 employees, including some management roles.
Qantas and Jetstar directly employ people in
various ground operations roles – which includes baggage handling
and aircraft cleaning – at 11 large airports around the country.
They also use specialist ground handlers at airports at 55 other
airports they fly to across Australia.
The airline is looking at outsourcing its bus
services for customers and employees in and around Sydney Airport,
a decision which could impact 50 employees.
Jetstar Airways has already decided to outsource
ground handling at the six remaining Australian airports where the
work is done in-house, impacting 370 jobs, subject to union
consultation.
The possible job losses of up to 2,500 people
outlined above would be in addition to the 6,000 already announced
by the airline.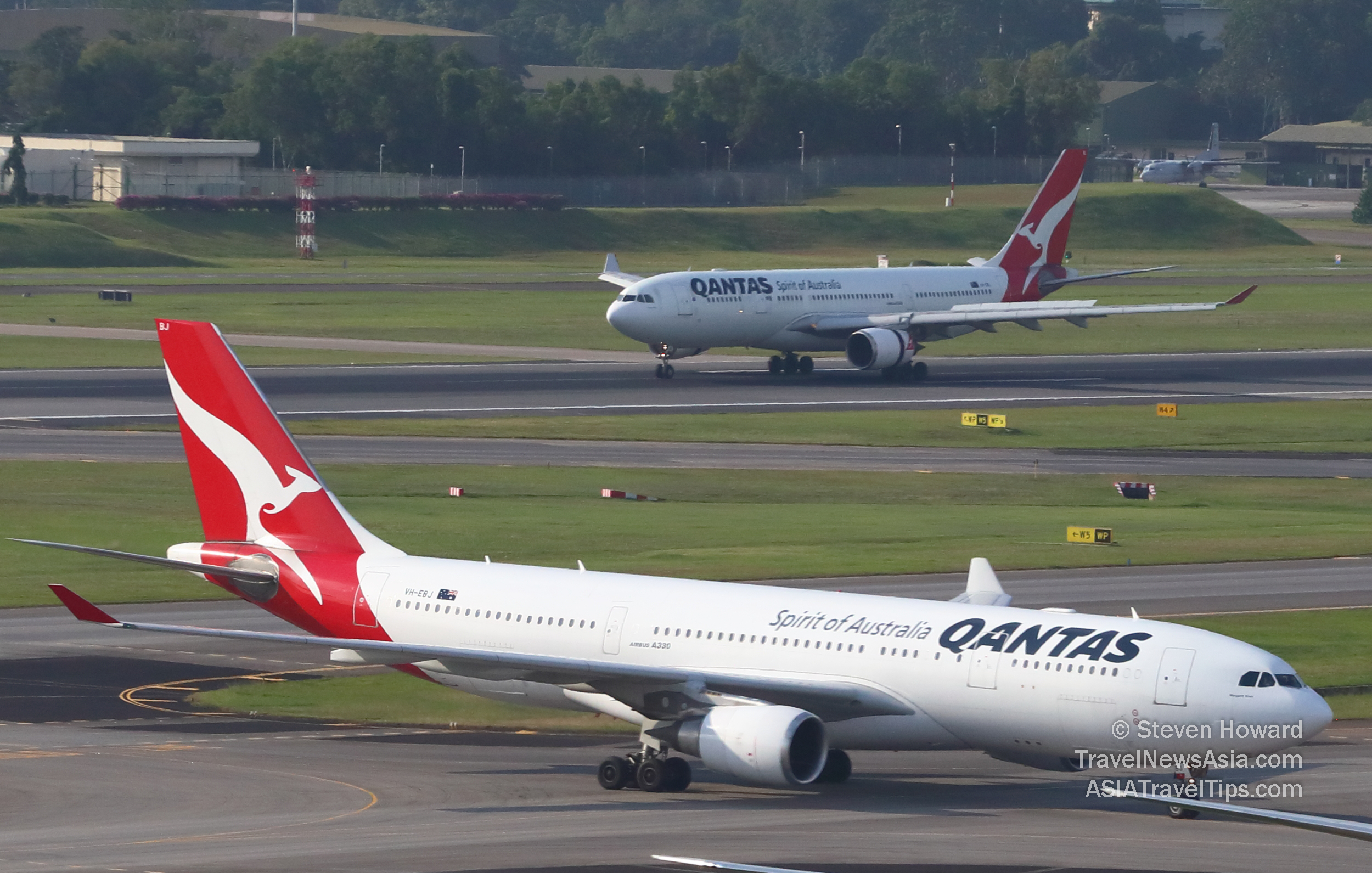 Qantas Domestic CEO, Andrew David, said, "This is
the greatest challenge the aviation industry has ever faced and
airlines have to change how they operate to ensure they can
survive long-term. We've already taken drastic action, with more
than 220 aircraft grounded, the vast majority of our workforce
stood down and assets mortgaged to raise cash. Right now, our
domestic capacity is at 20 per cent of pre-COVID levels and
international travel is expected to take years to recover. We know
travel restrictions will lift eventually, but the market will be
very different. Every airline will come through this much leaner
and more efficient, and we have to be able to compete if we're
going to survive. Outsourcing this work to specialist ground
handlers would save an estimated $100 million in operating costs
each year. Today's announcement will be very tough for our
hard-working teams, most of whom have already been stood down for
months without work. This obviously adds to the uncertainty but
this is the unfortunate reality of what COVID19 has done to our
industry."
Qantas Ground Handling
The 10 airports where Qantas proposes to outsource
the ground handling work are Adelaide, Alice Springs, Brisbane,
Cairns, Canberra, Darwin, Melbourne, Perth, Sydney and Townsville.
Qantas' review will be undertaken over the next
few months.
In line with their enterprise bargaining
agreement, employees will have an opportunity to provide a bid for
the work and representatives be provided paid time and support to
do this. They will need to demonstrate they can deliver on the
objectives Qantas needs to meet.
Should the decision be taken to outsource this
work, there may be flow on impacts to other parts of the business
that support ground handling (e.g. rostering and ground equipment
maintenance).
These changes are in addition to job losses
announced by Qantas in June due to less flying activity, which saw
775 ground handling employees request a voluntary redundancy.
Jetstar Ground Handling
Jetstar has decided to outsource ground handling
at Adelaide, Avalon, Brisbane, Cairns, Melbourne and Sydney
Domestic. This is subject to consultation with employees and their
representatives. Jetstar already outsources at 17 Australian
airport terminals.
Affected employees will be provided a redundancy
package and be provided with support to transition to new jobs
outside the business. We expect there will be a range of
opportunities for impacted team members with suppliers in the
sector as the industry recovers.
Gareth Evans, Jetstar Group CEO, said. "We realise
this decision will be extremely difficult news for our ground
handling team and their families at what is already a very
challenging time. But unfortunately this ongoing crisis means we
have to make some really tough decisions which impact our team
members who have provided a consistent and professional operation
over many years. Every major airline around the world uses these
specialist providers to support their operations. These ground
handlers provide these services to many airlines at airports,
rather than just one, and provide scalable resources, which makes
them very cost effective. Contracting this work out also reduces
the capital spend required each year. As an example, Qantas and
Jetstar would need to invest a further $100 million on ground
handling equipment over the next five years, such as tugs and bag
loaders, if the work is  kept inhouse. The Qantas Group sets
the safety standards through our safety management system –
whether work is done in house or external suppliers. We expect
some unions will come out and say these suppliers are unsafe,
despite the fact they are used by every other airline in this
country. We would never compromise on safety. We've already worked
with some of these suppliers for decades and we know their track
record on safety is consistent with work done in house."
See latest

Travel News,
Video
Interviews,
Podcasts
and other
news regarding:

COVID19,

Qantas,

Jetstar,

Australia.