Marriott has expanded its popular Courtyard brand
to Malaysia with the opening of the Courtyard by Marriott Penang.
The new 199-room hotel is located along the
bustling Jalan Macalister in the heart of Penang's UNESCO-listed
George Town.
Famed
for its cultural heritage, historic charm, and palm-fringed
beaches, Penang is located on the northwest coast of Peninsular
Malaysia and is known as "The Pearl of the Orient". At its heart
is George Town, Penang Island's cosmopolitan urban center, lined
with timeworn shophouses of the UNESCO World Heritage zone and
traditional places of worship such as Chinese and Indian temples,
mosques, juxtaposed with Western-style skyscrapers and shopping complexes.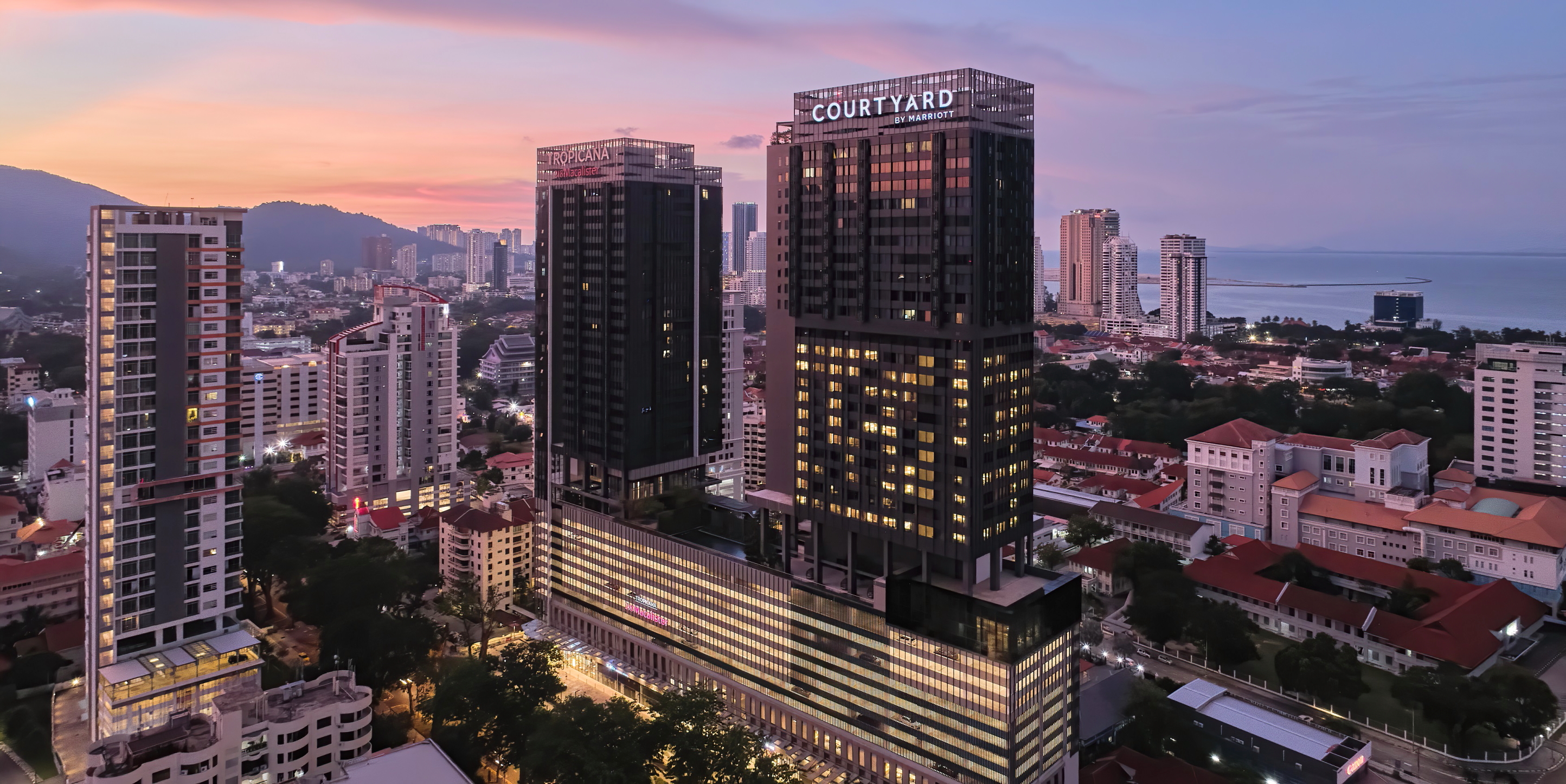 The hotel features a variety of event space, a
restaurant, bar,
24-hour fitness center and an outdoor infinity pool overlooking
Penang Hill.
"I am excited to welcome
guests to the new Courtyard by Marriott Penang," said Subash
Basrur, General Manager. "There is a lot of anticipation for the
launch of the Courtyard by Marriott brand in Malaysia and we are
committed to delivering a welcoming experience that inspires and
re-energizes guests at an affordable price point. As a beloved
destination for business and leisure travelers, we look forward to
welcoming both domestic and international guests to experience our
inviting hospitality and uplifting spaces."
The opening of Courtyard by Marriott Penang marks
Marriott International's 17th brand in Malaysia.
See latest

Travel News,
Video
Interviews,
Podcasts
and other
news regarding:

COVID19,

Malaysia,

Marriott,

Penang,

Courtyard.