The Mandarin Oriental Hong Kong will embark on a
six-month renovation programme to upgrade and refresh the dining
facilities located on the top floor of the group's flagship hotel.
Work will commence in August 2020.
The renovation will see Pierre Gagnaire's 2 Michelin-starred restaurant close after a successful 14-year tenure, while Man Wah will be expanded into the space currently occupied by M
Bar.
"We are sorry to say goodbye to Pierre
Gagnaire, and would like to thank him for his exceptional and
inspirational cuisine over the last 14 years," said Pierre
Barthes, General Manager and Area Vice President of Mandarin
Oriental, Hong Kong. "At the same time, we are delighted to
introduce both new and refreshed dining experiences for our guests
and loyal fans, and we very much look forward to unveiling these
concepts in the New Year."
Prior to the start of the renovation, a variety of
special menus and celebrations have been created to pay tribute to
the popular dining venues. These include a Grand Finale
Degustation Menu at Pierre and a Salute to a Legend eight course
tasting menu at Man Wah on 31 July 2020.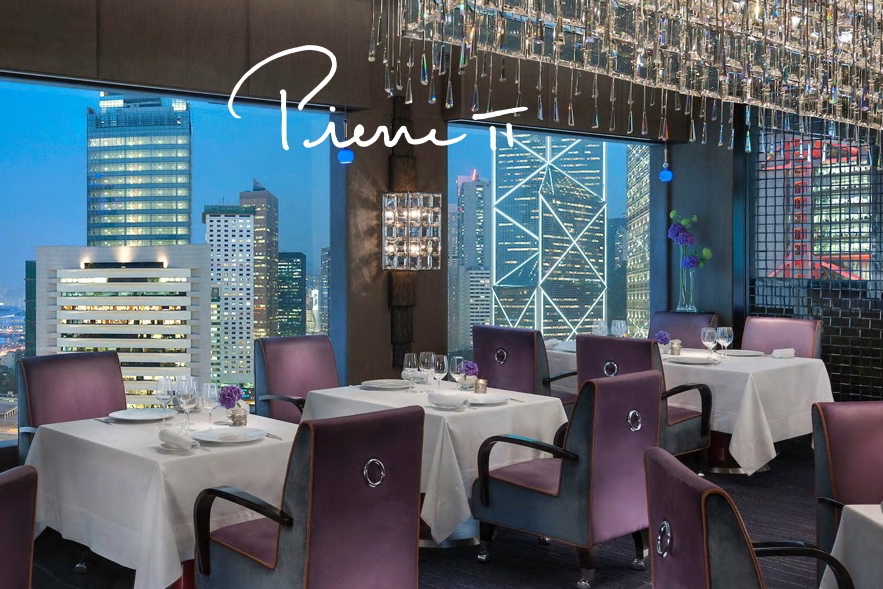 To pay tribute to his tenure,
Chef Gagnaire and resident Chef de Cuisine Jacky Tauvry have
created a series of menus called Memoires of Pierre Gagnaire
available for dinner from 8 June until 30 July 2020.
The five-course,
seven-course and nine-course dinner menus are priced at HKD 1,688, HKD
1,988 and HKD 2,388 respectively.
In addition, a Wine Not tasting menu will be
offered for lunch every Saturday in
June and July. Guests will be able to choose the three-course menu
at HKD 888 or a five-course menu at HKD 1,288, paired with premium
wines selected by the resident sommelier.
The Grand Finale on 31 July 2020 will feature a
nine-course dégustation menu showcasing Pierre's best-loved dishes
which includes a glass of Krug champagne. Priced at HKD 4,988,
each guest will also receive a book by Chef Gagnaire as a keepsake to
take home.
As a final send-off for M
bar, a menu of its most popular cocktails over the years will be
offered from 15 June until 30 July 2020. And on 31 July 2020,
guests are invited to the Lights Out at M bar event commemorating
its last evening which will offer delectable canapés and DJ
entertainment at a price of HKD 688 per person, including a glass
of Krug champagne.
Details of the new
25th floor concepts are expected to be unveiled later in the year.
See latest

Travel News,
Video
Interviews,
Podcasts
and other
news regarding:

COVID19,

Mandarin Oriental,

Hong Kong.